FinTech evangelist Henri Arslanian's passion lies in closing the gap between the entrenched financial services industry and FinTech's startup stars, but he didn't start out in the banking world. Growing up in Montréal, Canada, Henri joined the ranks of corporate lawyers before setting off for Beijing to study Chinese Law.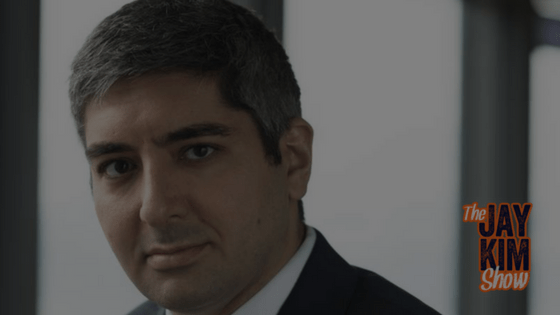 Today, Henri serves as the FinTech and RegTech lead at PWC for China and Hong Kong and teaches FinTech entrepreneurship at The University of Hong Kong where he introduced the first ever university-level FinTech course in Asia. He is a TEDx speaker, a published author, a member of the Milken Institute's Young Leaders Circle, and was named "one of the 100 most influential individuals in fin-tech in Asia."
As a speaker at this year's FinTech Finals, Henri sits down with Jay to share insights into global FinTech trends and the Hong Kong FinTech ecosystem.  
In today's episode, Jay uncovers:
Why the big banks shouldn't fear innovation,

What makes Hong Kong an ideal launching pad for FinTech startups,

Why it's more difficult than you might think to successfully transition from corporate banker to FinTech entrepreneur, and

What to expect at the 2017 FinTech Finals
Enjoy, and don't forget to tweet your questions and comments to @jaykimmer.
Links from Today's Episode
Detailed Show Notes
(3:24) How Henri transitioned from corporate lawyer in Canada to FinTech early adopter in Hong Kong

(6:29) What is FinTech?

(9:09) The evolution of FinTech, and its growing impact on the financial services industry

(12:15) Current trends in the FinTech and RegTech

(15:44) Why banks shouldn't fear startups

(17:40) Some challenges and opportunities for the FinTech scene in Hong Kong

(21:30) Hong Kong's role as a FinTech "landing pad"

(23:14) FinTech at the 2017 StartmeupHK Festival

(24:40) On what's keeping Henri busy in 2017

(26:38) Henri's advice for those looking to make the jump into the world of FinTech
Asia's latest investing trends and on-the-ground field research delivered directly to your inbox