Sae Min Ahn is Korean, lives in Singapore, and manages Rakuten Ventures, one of the largest Japanese corporate funds. He previously worked at Google, and now, as head of Rakuten Venture, he has the responsibility of deciding where, how much, and for how long to invest in a particular company or venture.
In today's episode you'll learn:
How Sae Min got where he is today

The main areas and fields in which he invests

Sae Min's thoughts on blockchain and Bitcoin

His advice for fellow and aspiring investors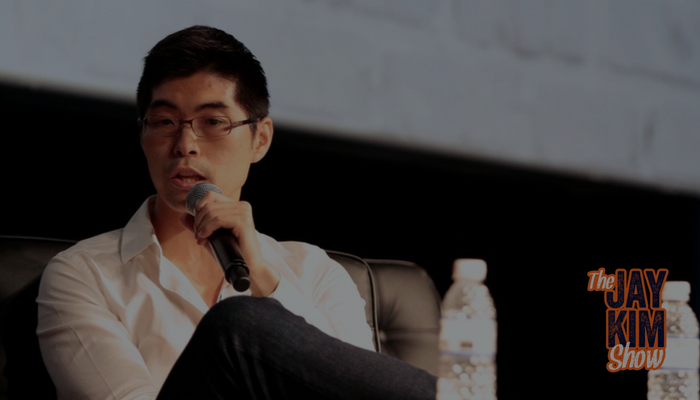 Listen to this episode on iTunes
What was your biggest insight from this week's episode? Let Jay know in the comments or on Twitter: @jaykimmer.
LINKS FROM TODAY'S EPISODE
DETAILED SHOW NOTES
(1:20) Jay and Sae Min reflect on their first meeting at a Startup Grind event

(2:10) Sae Min's self-introduction

(3:14) Sae Min's education and investor background

(5:34) Sae Min explains the organizational structure of Rakuten

(7:01) Rakuten's strategy for spreading out and investing in Southeast Asia

(8:50) How "a single Korean guy" came to run one of the largest corporate funds from Japan  

(10:25) The methodology Sae Min uses when deciding where to invest

(13:08) Jay and Sae Min discuss the metrics and types of companies Sae Min invests in

(17:15) How Sae Min decides whether he'll continue to invest in a particular venture or company

(19:02) Sae Min describes his level of involvement in the companies in which he invests

(21:13) Sae Min reveals the telltale signs of when a prospect or proposal is a good or bad bet

(24:00) Segments of the market that currently interest Sae Min the most

(28:49) Jay and Sae Min "go Area 51" around blockchain and Bitcoin

(32:50) Sae Min's advice for investors
Asia's latest investing trends and on-the-ground field research delivered directly to your inbox