Raoul is a big-picture-perspective guy, both in life and in finance. He had an insider's view of the financial world before the 2008 crash and was disillusioned by both the financial institutions and the mainstream media's coverage of monetary issues. Seeking to "democratize" financial information, he is a disrupting force with Real Vision, a publisher of financial information in video, audio, and written form.
In today's episode you'll learn:
Why Raoul retired from financial institutions and hedge fund management

What inspired him to start Real Vision

How Real Vision is disrupting the financial information space

About the ups and downs of launching Real Vision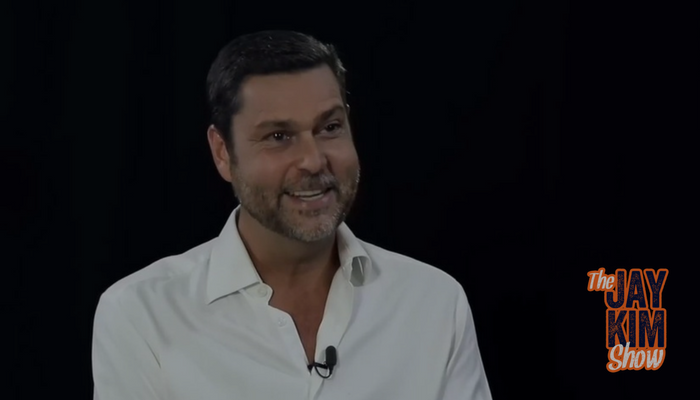 Listen to this episode on iTunes
What was your biggest insight from this week's episode? Let Jay know in the comments or on Twitter: @jaykimmer.
LINKS FROM TODAY'S EPISODE
DETAILED SHOW NOTES
(1:55) Raoul's quick self-introduction

(4:58) Raoul explains why he wanted to stop working in traditional financial institutions

(8:32) Raoul reflects on his macro view of things

(11:16) Jay and Raoul discuss the current state of global macro traders and investors.

(12:38) Raoul explains how he realized there was an opportunity to disrupt the financial information industry

(15:18) Raoul reflects on the mainstream media's role in the 2008 financial crisis and beyond

(17:07) Jay and Raoul discuss the impact of information accessibility and the need for curated information from a trusted source

(18:37) Real Vision's mission statement

(19:22) Jay and Raoul discuss the type of information available through Real Vision

(23:01) How Raoul and his partners financed their startup

(25:31) Raoul explains Real Vision's mission of "democratizing financial information"

(28:55) Raoul's thoughts on the future of financial publishing

(30:29) Real Vision's goals over the next 12 to 18 months

(31:47) Raoul's advice for aspiring entrepreneurs

(34:33) Raoul discloses his big-picture goal
Asia's latest investing trends and on-the-ground field research delivered directly to your inbox