Kyle Ellicott knows a thing or two about technology and building businesses. He entered the entrepreneurial world at the tender age of 14 so that he could buy parts to build a computer. He started two businesses after college, then got into venture capital, mobile apps, big data, and eventually IoT.
Today Kyle is the Chief Labs Officer of ReadWrite Labs, an accelerator program for hardware developers in the IoT space.  
In today's episode you'll learn:
About ReadWrite Lab's accelerator program

Tips on how to make your application stand out

About exciting developments within the Internet of Things arena

Why Kyle splits his time between San Francisco and Asia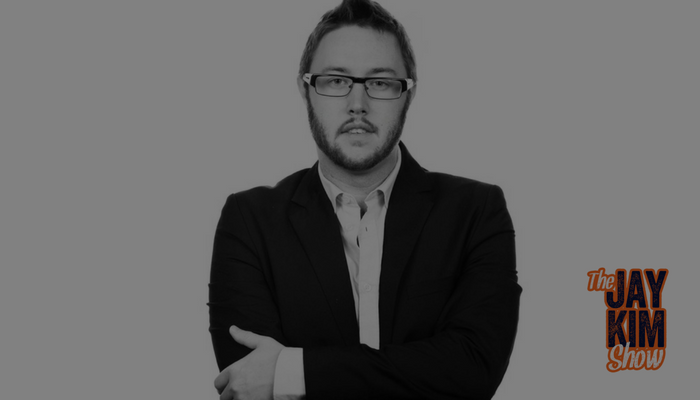 Listen to this episode on iTunes
What was your biggest insight from this week's episode? Let Jay know in the comments or on Twitter: @jaykimmer.
LINKS FROM TODAY'S EPISODE
DETAILED SHOW NOTES
(2:33) Kyle's quick introduction of himself and his work

(4:26) Kyle tells about his background, in life and in tech

(8:08) How Kyle got involved with ReadWrite

(14:43) An IoT primer, from Fitbit to Nest to other possibilities

(23:03) Kyle describes the application process for the ReadWrite Labs accelerator and gives tips for how to stand out among the applicants

(27:31) Kyle explains why the ReadWrite accelerator program favors companies that have a prototype

(30:35) Kyle gets into greater detail around the frequency of accelerator programs per year, funding, and post-graduation resources

(35:19) Kyle explains the rolling nature of the accelerator and its role through the lifecycle of a company. He also describes ReadWrite Labs' incubation program.  

(37:24) Kyle shares why ReadWrite Labs decided to open locations in Asia

(42:39) Kyle explains the funding side (venture capital and crowdfunding) of the accelerator program

(47:39) Kyle gives an exciting peek into developments within IoT

(52:07) Jay and Kyle discuss eSports

(55:42) How to find Kyle and where and how to apply to the ReadWrite Labs accelerator
Asia's latest investing trends and on-the-ground field research delivered directly to your inbox