Navigating the complex realities of Chinese capitalism isn't easy, yet it was even less so ten years ago when Mike Michelini moved himself and his e-commerce business to Shenzhen, China. It was a move that many of Mike's friends and business partners saw as rash and irresponsible, but it's paid off in dividends. Not only was Mike able to grow his e-commerce business from China, but he was also able to use his extensive knowledge of the Chinese marketplace to help other North American businesses set up shop in the World's oldest economy.
After 10 years in China Mike has solidified his status as a serial entrepreneur and he's looking forward to what the next 10 years in the land of the dragon will bring.
He currently hosts multiple podcasts on doing business in Asia, runs his own e-commerce consulting firm, and organizes the largest annual conference devoted to increasing cross-border business between China and the rest of the globe.
In today's episode, Mike discusses his early career on Wall Street, turning his side hustle into a full-time business, and what it's like living in China's unofficial manufacturing capital.
Listen in to learn:
How to leverage the Chinese marketplace to grow your e-commerce business
Why now is the best time to take your business to Asia
How to make important life decisions using Mike's matrix method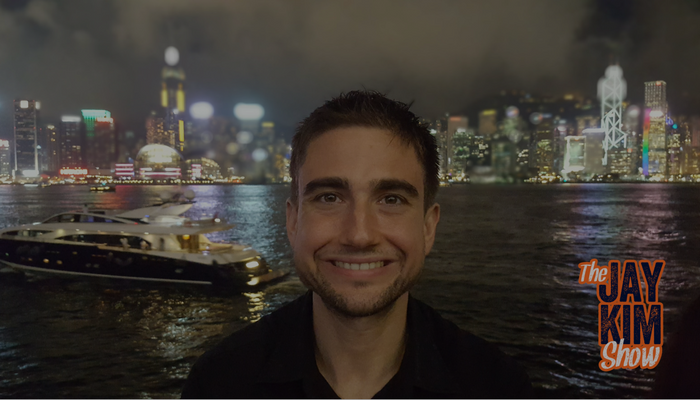 Listen to this episode on iTunes.
What was your biggest insight from this week's episode? Let Jay know in the comments or on Twitter: @jaykimmer.
Links from Today's Episode
Detailed Show Notes
(1:55) Mike's busy personal and professional life
(4:39) Mike's journey from Wall Street to entrepreneurship
(10:19) How Mike makes major life-changing decisions
(13:58) Mike's parents react to his decision to leave the security of his corporate Wall Street job
(14:58) What drove Mike to move to China
(20:35) Mike sells his early ecommerce business and solidifies his status as a serial entrepreneur
(23:32) Global From Asia's typical client
(25:13) On helping businesses in China go global
(26:43) Mike's big plans to drive business throughout 2017 and beyond (including 2018's Cross Boarder Summit
Asia's latest investing trends and on-the-ground field research delivered directly to your inbox