Google "Leonard Kim" and you'd be hard pressed to find a result that doesn't link to one of Leonard's social profiles or a feature article in the likes of Inc., Forbes, or Entrepreneur. Leonard is a personal branding strategist and his own story is a shinning example of how to go from zero online presence to social media superstar.
Leonard is now ranked by Forbes as a top marketing influencer, but his success didn't happen overnight. For years Leonard went from one failed side business to another. After living with his grandmother and working a minimum wage job, Leonard finally got sick and tired of feeling sick and tired. His life wasn't going anywhere. He realized that if he didn't do something drastic he would end up working dead-end jobs for the rest of his life.
But then a small bit of luck came about. Leonard broke his ankle which forced him to spent three months on his couch, time that he used to build his brand through sites like Quora, Medium, Facebook, and Twitter. Three years later Leonard has over 400,000 Twitter followers and is the successful co-founder of Influence Tree, a personal branding accelerator.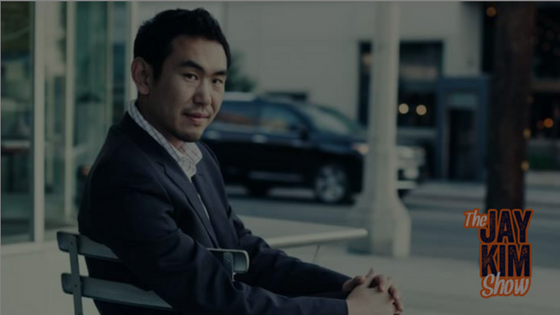 Listen to this week's episode to hear how Leonard made the best of a bad situation and went from failure to being a highly sought-after speaker and global branding master.
Listed in to learn:
How to build a personal brand around your unique personality traits
What you can do right now to make yourself more relatable online (hint: start with your bio)
Why being open about your failures may be the fastest way to grow your following online
How to use Quora to grow your audience exponentially
 Listen to this episode on iTunes.
What was your biggest insight from this week's episode? Let Jay know in the comments or on Twitter: @jaykimmer.
Links from Today's Episode
Detailed Show Notes
(1:47) Leonard's background in under 30 seconds
(2:19) On the myth of the overnight success
(5:00) Leonard leverages his failures to start building his personal brand
(7:26) Life gets worse for Leonard before it gets better
(9:45) How a broken ankle led Leonard to inward reflection and massive action
(12:23) Leonard embraces fear and starts to build his audience by being open and honest
(14:26) Leonard offers Jay some practical advice for growing the JKS audience
(18:25) How to write a winning bio that people can relate to
(19:43) Leonard's proven process for growing your social media following
(22:22) Where to get noticed online, even if you're just starting out
(25:39) How long do you need to create consistent content before getting noticed?
(28:20) How to get your article in big-name publications
(29:35) Leonard's big plans for 2017 and his work with Influence Tree
Asia's latest investing trends and on-the-ground field research delivered directly to your inbox