It would be hard not to acknowledge the meteoric rise of Shing Chow's Hong Kong startup Lalamove. Since its inception in 2013, Shing has led the company to massive growth, and it hasn't shown any signs of slowing down. In fact, many in the Hong Kong startup scene believe Lalamove is on track to become Hong Kong's first startup valued at over $1 billion.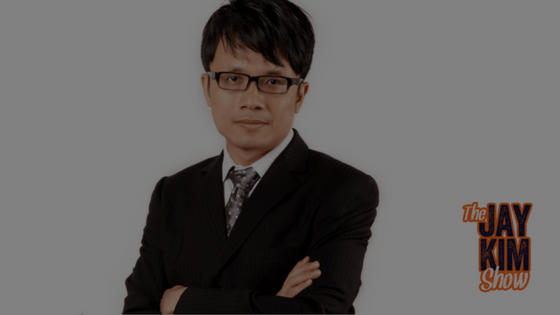 But Shing's success as a startup founder and CEO didn't happen overnight and his entrepreneurial journey is much less well-known. After working for one of the world's most prestigious consulting firms, Shing ditched the security of his corporate career and spent four years barely scraping as he attempted to turn his love for poker into a career.
After Shing's persistence paid off  (he would go on to earn $30 million over eight years at the poker table) he switched gears once again and used his poker winnings to found his own tech startup—despite not having any technical or managerial expertise. The rest is history.
Listen in to Jay's conversation with Shing as he shares how having a bias for action led him to his ultimate success, as well as:
How to turn a hobby into a living
The easiest way to enter the tech industry with no tech experience
Why it's sometimes better to borrow an idea than to start from scratch
How to ace hiring when you've never hired someone before
Listen to this episode on iTunes.
What was your biggest insight from this week's episode? Let Jay know in the comments or on Twitter: @jaykimmer.
Links from Today's Episode
Detailed Show Notes
(2:15) A background on Shing Chow and his incredibly successful startup, Lalamove
(3:13) Shing decides to leave his cushy corporate job to try his luck at the poker table
(6:20) On turning a hobby into a living
(10:05) Shing takes a gamble and hides his professional poker ambitions from his parents
(11:52) Shing's introduction to entrepreneurship and the origins of Lalamove
(14:46) On building a company that's scalable from day one
(17:14) The biggest challenges Shing faced when launching his startup with no tech or management experience
(19:32) Why EasyVan became Lalamove
(21:06) Shing underestimates the amount of capital required to scale his technology app
(24:01) Lalamove's largest market and where it's heading next
(25:24) Shing's experience expanding into China
(27:46) Will Lalamove become Hong Kong's first unicorn?
(29:07) Shing's advice for aspiring entrepreneurs: have a bias for action and be committed to what you do
Asia's latest investing trends and on-the-ground field research delivered directly to your inbox