It's common wisdom among aspiring entrepreneurs that you have fail—usually multiple times—before you succeed, but Kent Wu saw things differently. While working as an engineer for AOL during the dot-com crash, Kent knew that his days at the tech company were numbered. After a friend introduced him to the then little-known sport of Airsoft, Kent immediately recognized that there was an opportunity for something big.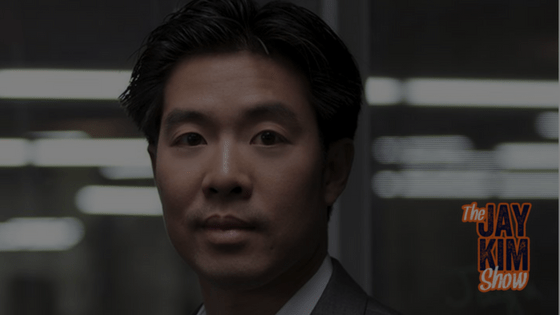 Kent launched AirSplat in 2001 using eBay and Google AdWords. His first company quickly grew to the largest Airsoft retailer in the USA and was featured on the Inc. 500 for three consecutive years. After 15 years at the helm, Kent decided his startup had outgrown him and strategically positioned the company for acquisition, exiting in 2016.
Today, Kent is busy with his newest startup, Milk and Eggs, a direct farm-to-table artisanal food delivery service for consumers in southern California.
In his conversation with Jay, Kent divulges the struggles he encountered starting his first company and explains why he chose a business with such a high barrier to entry for his second startup.
Listen in to learn:
How to tell if your company has outgrown you
Why even the most successful entrepreneurs still have trouble deciding when to throw in the towel
How to position your startup for acquisition
Listen to this episode on iTunes.
What was your biggest insight from this week's episode? Let Jay know in the comments or on Twitter: @jaykimmer.
Links from Today's Episode
Detailed Show Notes
(2:01) Who is Kent Wu?
(2:51) Kent's hugely successful first business, AirSplat
(3:13) A quick primer on the Airsoft community
(5:16) How Kent ended up founding the largest Airsoft retailer in the USA
(8:48) On having the support of your parents when trying to prove yourself as an entrepreneur
(11:42) On the idea of entrepreneurship and the rise of the entrepreneur
(13:43) Kent scales AirSplat using eBay and Google AdWords
(15:21) On fighting complacency when business is good
(17:42) Why Kent decided to sell AirSplat and start something new
(21:38) On positioning AirSplat for acquisition
(23:05) Kent's newest business: a farmers market for the digital age
(27:42) Who Kent draws his inspiration from
(28:54) On leaving a personal legacy behind
Asia's latest investing trends and on-the-ground field research delivered directly to your inbox