Khailee Ng's rise in the startup world is nothing short of incredible. Khailee sold his first company to Groupon only five months after its founding and his second to one of Malaysia's largest media companies two years later.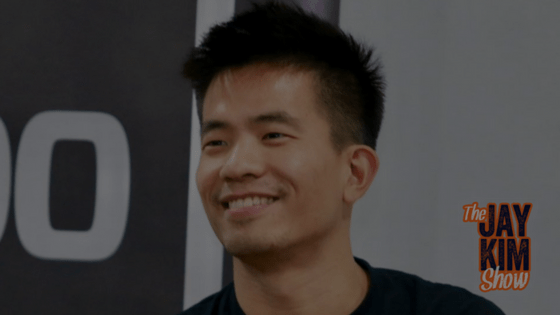 Not content to sit back and live off his windfall, Khailee began angel investing and left Malaysia to pursue his dream of breaking into the Silicon Valley startup ecosystem soon after. Through his connections at the U.S. Embassy in Malaysia and a whole lot of hustle, Khailee landed a meeting with Dave McClure, co-founder of 500 Startups and one of Silicon Valley's most well-known venture capitalists.
It only took Khailee one meeting to convince Dave to bring him on as 500 Startups entrepreneur-in-residence where he soon established his reputation as a shrewd and creative investor.
Today, Khailee heads 500 Startups Southeast Asia division and champions the idea that any startup with potential, whether in Silicon Valley or Kuala Lumpur, should have the tools and resources needed to succeed.
Tune in to Jay's interview with Khailee to find out:
How to use your network to help you select which startups to invest in
What separates a "good" company from one that gets funding
Why your lifestyle choices shape the way you think about the world around you
Listen to this episode on iTunes.
Continue the conversation with Jay on Twitter: @jaykimmer.
Links from Today's Episode
Detailed Show Notes
(2:45) Khailee's creative path to entrepreneurship and his early successes
(5:19) On the roll Silicon Valley played in Khailee's entrepreneurial journey
(8:05) How Khailee's hustle landed him a meeting with 500 Startups founder Dave McClure
(10:08) What surprised Khailee the most about Silicon Valley
(14:02) How the media shapes the global startup landscape
(16:02) Khailee goes from entrepreneur-in-residence to managing partner at 500 Startups
(19:46) On the criticism that 500 Startups is spread too thin
(23:36) How Khailee uses his network to select startups to invest in
(26:14) The difference between a "good" company and a "fundable" company
(28:18) The three companies in the 500 Startups portfolio that Khailee is most excited about
(35:23) On the importance of compassionate capitalism in today's society
(41:13) The mammoth lifestyle changes Khailee's committed to in 2017
Asia's latest investing trends and on-the-ground field research delivered directly to your inbox