When Nick Unsworth's eleventh consecutive business failed and left him thousands of dollars in debt, the last thing his friends and family wanted him to do was invest more time and money into yet another unproven business idea. But this time was different. Nick had an unwavering commitment to his goal of selling his first business before he turned 30 and he had a vision of how he was going to do that in just two short years.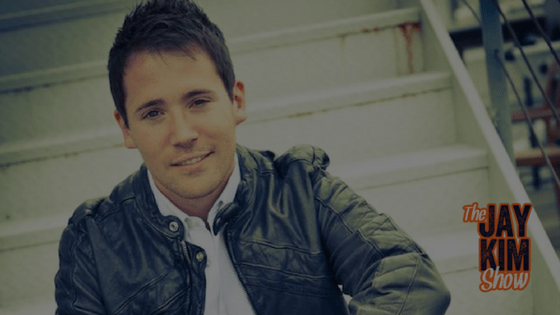 As Nick faced one obstacle after another he knew he was on the right path, and sure enough, days before his 30th birthday Nick sold his Facebook marketing business to a previous client.
Through his inspiring journey, Nick discovered the power of goal-setting, vision, accountability, and serving others. Today, Nick helps entrepreneurs at all stages to achieve their goals through his company Life on Fire.
Nick shares the incredible details of both his failures and successes in today's episode. listen in to discover:
Listen in to discover:
How to use vision to always get what you want in life
Why some of the most successful people in the world still benefit from coaching
What it takes to start a business from scratch with no experience without being a fraud
Listen to this episode on iTunes.
Have you experienced failure on your entrepreneurial journey? Let Jay know how you overcame it on Twitter: @jaykimmer.
Links from Today's Episode
Read the full transcript from Nick's interview
Learn more about Nick and his story at com
Light your Life On Fire and stop falling short of your goals
Detailed Show Notes
(1:54) Nick's long and failure-prone path to entrepreneurship
(4:32) How public accountability opened the doors to Nick's eventual success
(9:05) Why obstacles are often indicators that you're on the right track
(10:14) Nick takes his commitment to his business goals to the extreme
(11:31) How Nick built his Facebook marketing business from scratch
(14:27) Despite the doubters, Nick reaches his goal and sells his first business before he turns 30
(17:42) How serving others instead of chasing the money ultimately led to Nick's success
(20:02) On why Nick doesn't use the term "life coach" to refer to himself
(21:38) Why coaches can be so powerful even when you're already performing at a high level
(26:53) On helping others to gain clarity and define their vision
(29:07) Nick's plans for Life On Fire in 2017
(31:16) On the power of having a specific, definable vision for whatever goals you want to achieve
Asia's latest investing trends and on-the-ground field research delivered directly to your inbox