David Chang grew up in the venture capital world. Being the son of a well-known Silicon Valley VC meant that David was almost predestined to go into finance himself after finishing college in California. And that's exactly what he did. It didn't take long, however, for David to tire of investment banking and return to Asia and the world of venture capital.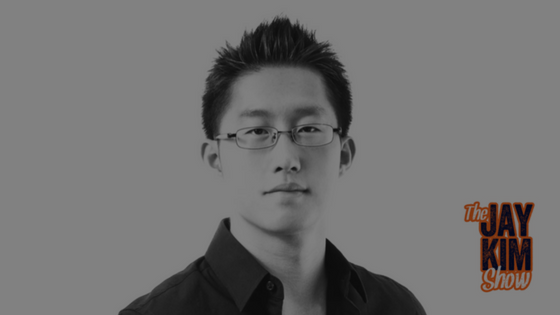 After making money on an angel investment, David decided to try his luck at venture investing full time, founding MindWorks Ventures in 2013.
Today, MindWorks is well-known across Southeast Asia and China for it's investments in early- and expansion-stage startups, many of which are on track to disrupt their respective industries. As proof of David's investment talents, one doesn't have to look any farther than LaLaMove, a MindWorks Ventures's startup that's on track to become Hong Kong's first unicorn.
Listen in to today's episode or you'll miss learning:
What VCs look for when your pitch deck ends up on their desk
Where to invest your money in Asia to see the biggest returns over the next five years
Why Hong Kong startups are better positioned for VC funding than those in other Asian markets like Singapore
Listen to this episode on iTunes.
Do you have an early stage startup looking for VC funding? Share your experiences with Jay on Twitter: @jaykimmer.
Links from Today's Episode
Detailed Show Notes
(2:00) David's background in finance and angel investing
(3:33) On growing up as the son of a successful VC in California
(6:22) David quits his job to focus on investing full time
(7:39) What you need to know about early-stage investing in China
(9:50) David launches MindWorks Ventures in 2013 and sets up in Hong Kong
(12:40) Why the Hong Kong startup ecosystem is ideal for VCs looking to invest in early-stage startups
(16:12) David's advice for anyone looking to pick up angel investing on the side
(18:00) What David looks for when he's approached by startup founders
(20:53) David's predictions for the future of early-stage investing in Asia
(23:57) Where David sees the biggest investment opportunities in Asia over the next five years
(26:50) The one company in the MindWorks Ventures portfolio that's on track to become Hong Kong's first unicorn
(28:30) David's generous parting advice for those seeking VC investment
Asia's latest investing trends and on-the-ground field research delivered directly to your inbox