Alan Chan is one of Hong Kong's most well-known investors, and was named Hong Kong's angel investor of the year in 2015.
With an interest in tech and a background in finance, Alan may be the perfect candidate to launch and manage an early-stage investment fund. Which is exactly what he did in 2013 when he co-founded Vectr Ventures.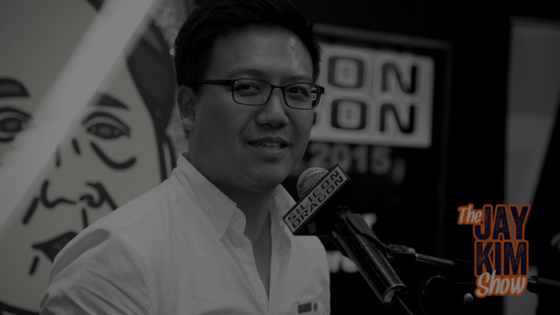 Vectr describes itself as a venture studio, a place where founders not only get financial backing but also a dedicated support team and studio space where they can design and build world-class products.
Alan's success as a venture capitalist can be attributed, in part, to his time spent as a startup founder and the lessons he learnt dealing with both failure and success.
Today's episode is full of actionable insights, including:
Why you should never fall in love with your product
What Alan looks for when he invests in early-stage startups
The importance of being open and authentic with your investors
Listen to this episode on iTunes.
Keep the conversation going on Twitter. Tweet Jay at @jaykimmer.
Links from Today's Episode
Detailed Show Notes
(2:00) Vectr's unique approach to early-stage investing
(4:45) On Vectr's origins and its rapid growth
(5:38) Alan's early interest in tech, his background in investment banking, and his first taste of failure and success
(12:04) Alan's informal introduction to venture capitalism
(16:16) On the current challenges facing the startup environment in Hong Kong
(20:25) What Alan looks for when investing in founders and early-stage startups
(26:14) The Hong Kong startup in Vectr's portfolio that Alan is most excited about
(28:57) Alan's advice for founders seeking investment: "Be clear"
Asia's latest investing trends and on-the-ground field research delivered directly to your inbox