In today's episode of The Jay Kim Show, Jay chats with Nathan Chan, an unassuming entrepreneur from Australia who's created one of the top-ranked business magazines in the iTunes store, Foundr.
Nathan wasn't planning on building a media empire, but that's exactly what happened after he launched Foundr while working 9–5 in IT. While Nathan had no experience in publishing, business, or digital media, he did have a credit card with a $3,000 credit limit and a hunger to succeed.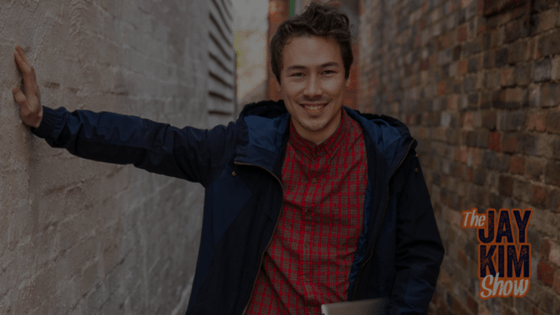 Nathan's decision to target young entrepreneurs with articles that showcase inspiring business leaders and their processes, obstacles, and successes clearly hit a chord. His ability to land interviews with some of the biggest names in the entrepreneur space also meant that he was able to quit his day job and shift 100% of his focus to Foundr only 12 months after publishing the first issue.
Today, Foundr is dedicated to "helping entrepreneurs build and grow a successful business" through Foundr Magazine, the Foundr podcast, Foundr Club, and Foundr courses.
In today's episode, you'll learn:
The secret to landing interviews with big-name entrepreneurs like Richard Branson, Tim Ferris, and more
The most common reason why aspiring entrepreneurs never make the first step toward launching their business dreams
Why hunger is the most important factor that determines your success as an entrepreneur
Listen to this episode on iTunes.
Jay would love to hear from you; join the conversation on Twitter: @jaykimmer.
Links from Today's Episode
Detailed Show Notes
(2:15) The side-hustle origins of Foundr magazine
(6:11) Nathan's first job working in IT
(8:20) On becoming financially literate and facing initial pushback from family members
(11:29) Nathan's advice for aspiring entrepreneurs: Don't care what others think; just start
(16:57) On Foundr's early success on Instagram
(19:14) Nathan's favourite Foundr interviews
(21:51) The power of dreaming big and channelling your passion
(25:51) Nathan's challenge for would-be entrepreneurs
(28:05) Connect to the Foundr community and grow your business with Foundr Club
Asia's latest investing trends and on-the-ground field research delivered directly to your inbox