Seth Godin is a bestselling author, distinguished teacher, prolific blogger, and eminent entrepreneur. He's been described as the world's foremost expert on marketing in the digital age and routinely writes about a wide range of topics, including education, leadership, the power of ideas, and personal development.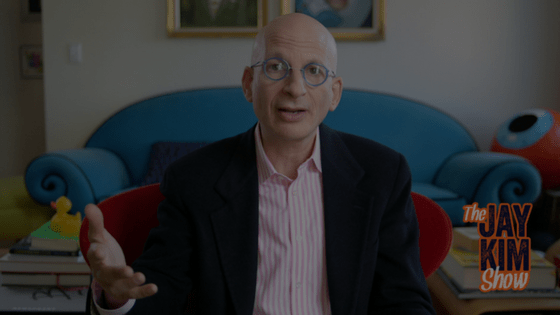 After founding two hugely successful Internet companies in the first half of his career, Seth turned his focus to spreading ideas and helping others achieve greatness by pushing them to get outside of their comfort zones. As the author of over 18 books and the founder of the altMBA, an online leadership and management program, Seth describes himself as a teacher first and entrepreneur second.
In this week's episode, Seth and Jay dive deep into what it means to be creative and how marketing works to keep you complacent and unhappy. Tune-in to learn:
Why competence is overrated and how it's killing your creativity
How to know if you're ready for Seth's altMBA program
Why big companies work to keep you compliant by stifling your creativity
How to use fear as a compass to unlock your creativity and get out of your comfort zone
Don't miss the chance to win your very own copy of Seth's bestseller What To Do When It's Your Turn. Enter the giveaway now.
Listen to this episode on iTunes.
What was your biggest insight from this week's episode? Let Jay know in the comments or on Twitter: @jaykimmer.
Links from Today's Episode
Detailed Show Notes
(3:16) The subtle difference between being an artist and being just another cog in the system
(6:17) Seth's advice for those who think that money is the answer to all of life's problems
(8:58) Why the freedom to do what you love is much more valuable than millions in your bank account
(10:23) Marketing is making you unhappy
(10:55) Seth decides not to chase the money after college and finds himself at the start of a fulfilling life-long journey
(12:40) Why there is no "right" moment; your time is now
(17:40) On the fear of failing and how to use fear to get out of your comfort zone
(20:35) Does facing your fears ever get easier?
(21:30) Seth's advice for anyone who wants to get noticed in today's increasingly crowded online world
(23:55) On the difference between an entrepreneur and a freelancer
(25:56) What Seth sees for the future of education
(27:29) Why Seth started his own online course, the altMBA
(29:33) Seth's enterprising plans for 2017
(30:29) On leaving a legacy and how Seth would like to be remembered
Don't miss a thing. Hot Asian investing news and tips delivered to your inbox.