Entrepreneur, podcaster, hedge fund manager, author, CEO, public speaker: these are just a few of the roles James Altucher has played over his storied career.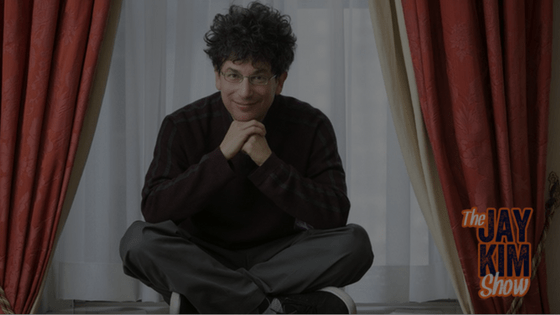 A modern-day renaissance man, James has developed a loyal following with the open and honest approach he applies to everything he does. No stranger to failure or success, James doesn't shy away from the ugly side of failure or hide the fact that he doesn't have all the answers.
Most recently, James released Reinvent Yourself, a follow-up to his bestseller Choose Yourself! and a how-to for anyone who's recognized that change is the only constant. In this episode of The Jay Kim Show, James talks to Jay about what it really means to "choose yourself" and why authenticity is your biggest asset.
So tune in to hear:
How you can train yourself to come up with better ideas

Why you can't afford to take the "safe route" in life

How you can choose yourself regardless of whether you work for yourself or someone else
Don't forget to tweet Jay your questions and comments to @jaykimmer.
Links from Today's Episode
Detailed Show Notes
(3:03) Who is James Altucher?

(4:01) Even a podcasting pro still gets the pre-show jitters

(5:00) On what separates an amateur from a professional

(8:55) Why James decided to self-publish

Choose Yourself!

(and chose himself in the process)

(12:29) What it means to choose yourself

(14:23) On training your brain to become an idea machine

(15:11) Why choosing the "safe route" isn't all that safe

(17:17) On the importance of your physical, mental, and spiritual health

(18:47) Why you should never abandon your past passions

(23:14) On being authentic with your audience

(26:08) James's plans for 2017

(26:21) How Jay chose himself in 2016

(28:24) Feeling the urge to text James? Here's your chance
Asia's latest investing trends and on-the-ground field research delivered directly to your inbox