Ramit Sethi is the poster boy for how to turn a personal blog into a revenue-generating monster. After losing half his college scholarship money in a stock market investment gone bad, Ramit decided it was time he learnt more about personal finance. He subsequently started a blog to document his quest to get his finances in order, while helping others do the same along the way.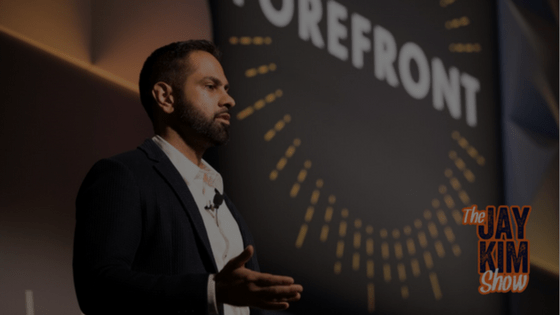 Ramit is the author of I Will Teach You To Be Rich, a New York Times bestseller, and the founder of a hugely successful online portal that offers proven courses on a variety of topics from personal finance and entrepreneurship to how to find your dream job and optimizing your psychology.
Ramit recently sat down with Jay to talk about harnessing the power of psychology to achieve a rich life. So, sit back and listen in as Ramit reveals:
How to deal with family members who aren't receptive to your entrepreneurial aspirations

What he thinks about the current proliferation of online entrepreneurs

Why living a rich life isn't just about money

Why you can't afford to be patient with yourself and your dreams
Enjoy the episode, and don't forget to tweet Jay your comments directly at @jaykimmer.
Links from Today's Episode
Detailed Show Notes
(4:24) On why venture capital isn't the only way to fund your startup, and when you should seek funding elsewhere

(7:45) Ramit's experience growing with a dual set of both Eastern and Western values

(9:23) On the influence Ramit's parents had on his entrepreneurial ambitions

(11:43) Why you need to earn the right to rebel

(15:25) Have we reached peak online entrepreneurism?

(18:30) How to stand out as an online entrepreneur in a world of infinite noise

(19:54) How Ramit defines living a "rich life"

(23:36) Ramit's advice for aspiring entrepreneurs whose parents may be struggling to come to terms with their newfound passion

(26:03) Resources for anyone who's ever entertained the idea of starting a side hustle

(28:26) One final piece of advice for anyone who isn't living the life they want

(30:19) Have a burning question or an idea that would make for an epic article? Ramit's looking for your suggestions
Asia's latest investing trends and on-the-ground field research delivered directly to your inbox