After an injury ended Lewis Howes's professional football career, he found himself broke, unemployed, and unsure of what to do next.
Having dropped out of college to pursue his dream job, he now faced a gargantuan challenge: how to build a meaningful career without a college degree or any job-ready skills.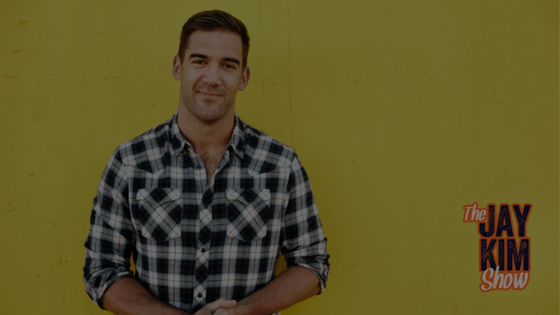 Despite the odds, Lewis has managed to build multiple multi-million dollar businesses through a combination of determination, relationship-building, and vision.
From the early days living on his sister's couch to becoming a New York Times bestselling author and highly sought-after public speaker, Lewis's story is one of inspiring perseverance, and offers actionable insights for anyone trying to achieve their entrepreneurial ambitions.
Listen in to Jay and Lewis's conversation to find out:
How Lewis became an entrepreneur out of necessity after losing his dream job

Why face-to-face networking is the fastest way to grow your business early on

How to build credibility and trust by giving back
Enjoyed today's episode? Let Jay know on Twitter: @jaykimmer.
Links from Today's Episode
Detailed Show Notes
(2:10) How necessity led Lewis to the path of entrepreneurship

(6:08) On the power of putting yourself out there and the importance of building offline personal relationships

(8:00) How Lewis grew his business early on

(9:18) Why Lewis is excited about recent changes to LinkedIn

(11:17) How to sort the good online entrepreneurs from the bad

(14:00) Lewis on his book, The School of Greatness

(18:17) How Lewis uses vision to overcome challenges and achieve goals

(19:38) On overcoming burnout and overwhelm

(21:49) Lewis's vision for 2017

(22:25) Advice for those looking to grow their personal or business lives in 2017

(24:06) "People don't care how much you know until they know how much you care"
Asia's latest investing trends and on-the-ground field research delivered directly to your inbox