In today's episode, Jay talks with Fiona Lau, a corporate employee-turned-entrepreneur who, after working both as a financial analyst for Goldman Sachs and as a business developer for Disney, co-founded Hong Kong-based Shopline.
Shopline helps small- and medium-sized companies establish e-commerce web stores. Shopline currently offers localized language support to over 70,000 merchants in Hong Kong and Taipei.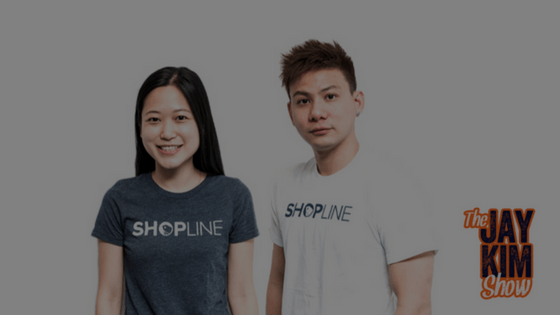 Fiona describes Shopline as a "one-stop-shop that helps merchants set up online stores within hours, with no technical experience required."
Since Shopline's inception in 2013, Fiona and her team have grown the company to over 50 employees and successfully secured funding from Alibaba's Hong Kong Entrepreneur's Fund and Silicon Valley-based 500 Startups. Fiona has big plans for Shopline in 2017, and in today's episode, she details her transition from corporate Hong Kong to one of the hottest e-commerce startups in Asia.
Listen in to hear:
The importance of networking (especially for introverts)

Why you shouldn't quit your job right away (even if you have a winning idea)

How Shopline was bootstrapped from inception to initial customer acquisition
Questions about today's episode? Ask away: @jaykimmer.
Links from Today's Episode
Detailed Show Notes
(2:00) How Shopline sets itself apart from Shopify

(3:49) Fiona's path from corporate Hong Kong to startup entrepreneur

(6:47) Thinking about launching a startup? Don't quit your job (yet)!

(7:47) How Fiona met her Shopline co-founder

(8:52) The importance of putting yourself out there and networking

(9:45) The move from side-hustle to full-time startup

(11:10) On growth-hacking to build Shopline's customer base

(15:19) How Shopline can help you build an ecommerce presence

(20:17) Fiona's vision for Shopline in 2017

(24:04) Fiona's parting advice for aspiring entrepreneurs
Asia's latest investing trends and on-the-ground field research delivered directly to your inbox