In this episode, Jay talks with Lee Dentith, accomplished serial entrepreneur and keynote speaker for this year's Healthtech Asia forum at the 2017 StartmeupHK Festival.
At 22 years old, Lee became the youngest ever Business Development Director for his UK-based employer and eventually made the jump to entrepreneurship after discovering a passion for problem solving.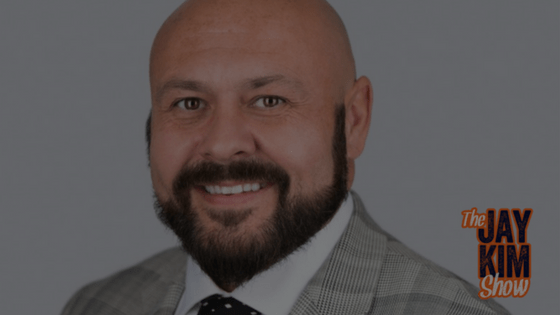 After founding several successful companies, including the UK's largest independent media buying agency, Lee turned his focus to the healthcare industry and created the Now Healthcare Group.
Today, Now Healthcare is the world's premiere telehealth provider which delivers access to qualified doctors who can diagnose and prescribe treatments to patients within minutes over the Internet.
But cloud-based medical consultations are only the beginning for Lee as Now Healthcare continues to explore the use of cutting-edge innovations, including AI, to revolutionize how each of us receives healthcare.
Listen in to discover:
How someone with no background in medicine is set to disrupt the $15 billion-dollar-a-year healthcare industry

How one everyday problem became a winning business opportunity

Why AI is set to ease the pressure on the the UK's healthcare system

What the future of personal health care looks like for you

What to expect at Healthtech Asia 2017
Enjoy, and please, tweet your questions and comments to @jaykimmer.
Links from Today's Episode
Detailed Show Notes
(2:41) Lee's entrepreneurial background and why he decided to leave the corporate world

(6:06) Being in control of your own destiny leads to greater job-enjoyment

(8:03) An example of how an everyday problem became a winning business opportunity

(11:30) How Lee is using existing technologies to change healthcare provision as we know it

(13:07) Using AI to screen patients and drive auto-diagnosis to alleviate the strain on the UK's healthcare system

(18:04) How to deal with existing regulatory and legal frameworks when disrupting an entrenched field like healthcare

(22:35) Why Hong Kong and Asia would love Dr Now and why this disruption works so well with the on-the-go society

(26:44) What the future holds for Now Healthcare Group and your own personal healthcare

(28:34) Now Healthcare Group's ambitious goals for 2017
Asia's latest investing trends and on-the-ground field research delivered directly to your inbox