Strawberry Cosmetics (also known as Strawberrynet) is an online beauty products retailer that has been a dominant player in their space since — wait for it — 1998. Lui has helped in the transitioning of Strawberry Cosmetics from a brick-and-mortar Hong Kong store to an online retail giant that carries over 800 brands and ships to nearly every country on the globe.
In today's episode you'll learn:
How Lui, with a chemical engineering background, got into tech and then into online retail

How Strawberrynet has remained a dominant player in its field for 20 years

Lui's advice for aspiring entrepreneurs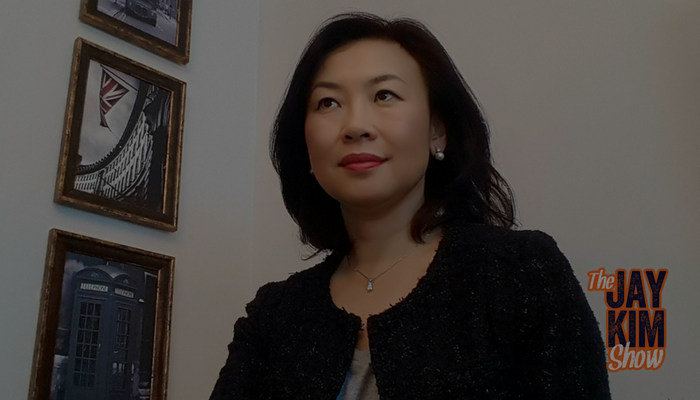 Listen to this episode on iTunes
What was your biggest insight from this week's episode? Let Jay know in the comments or on Twitter: @jaykimmer.
LINKS FROM TODAY'S EPISODE
DETAILED SHOW NOTES
(3:33) Lui's quick introduction of herself and her work

(5:55) Lui explain how she moved from chemical engineering into tech

(8:14) How Lui moved from pure tech to online retail

(12:35) What is Strawberrynet and the story behind the name

(14:15) The scope of Stawberriesnet's product offerings and the history of the brick-and-mortar business moving entirely online in 1998

(15:54) Lui touches on storage of inventory

(16:30) How Strawberrynet expanded their business beyond Hong Kong

(17:41) Lui talks logistics and delivery times for around-the-world shipments

(19:08) Lui explains how Strawberrynet has managed to remain a dominant player in their field, in spite of rising online competition

(22:45) The ironic challenge Strawberrynet faces with fake products

(26:07) Lui speculates on the future of Strawberrynet and the future of ecommerce in general

(30:52) Lui gives advice to aspiring entrepreneurs
Asia's latest investing trends and on-the-ground field research delivered directly to your inbox