A former banker from the UK, Sarah started a custom clothing company in Hong Kong for professional women's workwear. She became an entrepreneur on the heels of the financial crisis and of becoming a single mom when she adopted her first child. Isabella Wren marries old-school artisanal sewing with cutting-edge technology, paving the way for solutions for made-to-order apparel.
In today's episode you'll learn:
Why Sarah decided to leave the banking industry

How Sarah financed her enterprise

About the latest technology in the apparel design industry

Sarah's advice for aspiring entrepreneurs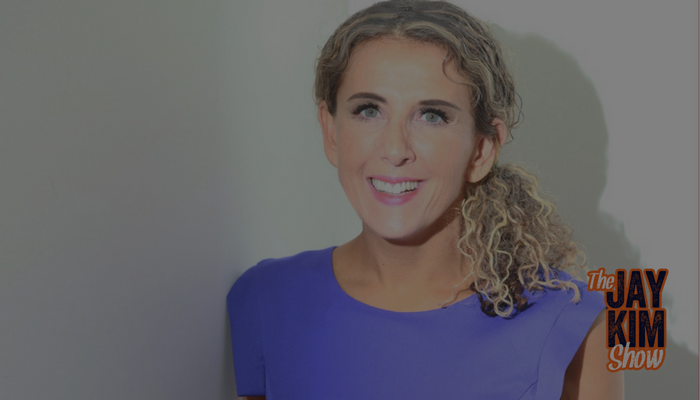 Listen to this episode on iTunes
What was your biggest insight from this week's episode? Let Jay know in the comments or on Twitter: @jaykimmer.
LINKS FROM TODAY'S EPISODE
DETAILED SHOW NOTES
(3:57) Sarah's brief introduction of herself and her work

(4:55) Sarah describes her background, her childhood dream of being a fashion designer, and the personal-ife decision that impacted her decision to pursue entrepreneurship

(12:45) Sarah explains the ins and outs of how she financially made the jump from banking to entrepreneurship

(15:46) The challenges Sarah faced in getting clothing to fit and the technological advancements she discovered along the way

(17:42) Jay and Sarah discuss the differences in the markets between men's and women's custom-made clothing

(21:50) Sarah describes the customer experience, the various ways a customer can go about getting measured for custom garments

(24:43) The crazy backstory that made Sarah realize she couldn't build her business around a single pattern maker, which eventually led to a 3D body scanner

(29:17) Sarah describes her relationship with Marc Close of Bespokify

(31:00) Sarah describes the customer experience in the Isabella Wren showroom

(32:25) Details about manufacturing, design, and turnaround time on Isabella Wren garments

(35:50) Sarah describes her 2018 plans for Isabella Wren

(37:20) Sarah's advice for aspiring entrepreneurs
Asia's latest investing trends and on-the-ground field research delivered directly to your inbox