Ash Chan comes from the family of one of Hong Kong's largest real estate developers, and he's put a spin on the family business — shipping containers plus art. The Container Yard, located in L.A.'s Art District, is redefining the arts and creative space by transforming an old Japanese mochi factory into a place where creatives gather and innovate.
In today's episode you'll learn:
About Ash's upbringing as the child of wealthy immigrants to the US

How the Container Yard came to be what it is today

Ash's future plans for the Container Yard

His advice for aspiring entrepreneurs and artists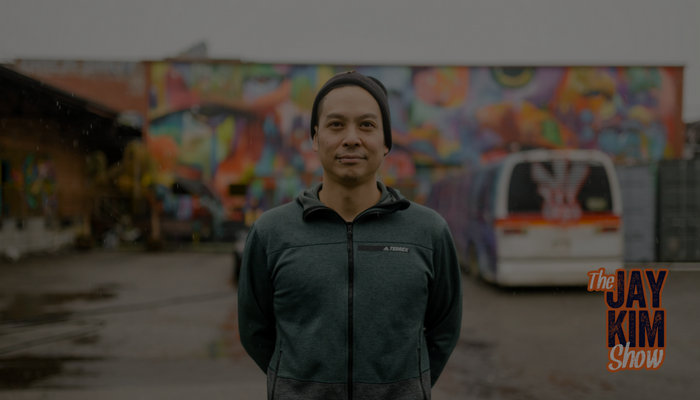 Listen to this episode on iTunes
What was your biggest insight from this week's episode? Let Jay know in the comments or on Twitter: @jaykimmer.
LINKS FROM TODAY'S EPISODE
DETAILED SHOW NOTES
(1:32) Ash's quick background and introduction of himself

(3:13) Ash reflects on his childhood as an Asian living among upper-crust New Englanders

(6:13) Ash describes his educational experience and what lead him to where he is today

(7:03) Ash's first entrepreneurial ventures

(8:38) What happened after the restaurant failure

(9:27) Ash explains how he became interested in utilizing shipping containers

(11:08) Ash theorizes on how he acquired and developed his creative edge

(12:18) Ash describes how The Container Yard came to be

(15:35) Ash's future plans for The Container Yard

(17:39) How The Container Yard "finds" artists

(18:45) Jay and Ash discuss the feasibility of scaling The Container Yard concept

(20:37) Ash's plans for future projects

(22:23) Ash's advice for aspiring entrepreneurs and artists
Asia's latest investing trends and on-the-ground field research delivered directly to your inbox