During the recession, Charlie couldn't land a respectable job upon graduation. However, with some ingenuity, he managed to work with the likes of Seth Godin, Ramit Sethi, and Tim Ferriss. Challenges and victories like this were catalysts for his books Recession Proof Graduate and Play it Away and his newest book, Play for a Living.
Today Charlie is head of author marketing at Book in a Box, a podcaster, and a new father who prioritizes playing.
In today's episode you'll learn:
How Charlie was instrumental in the launch of the Jay Kim Show

Charlie's "recession proof" tips for finding meaningful work

Why Charlie prioritizes play…and why you should too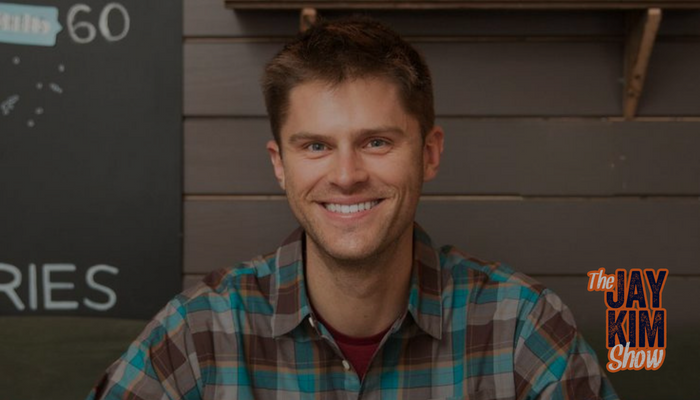 Listen to this episode on iTunes
What was your biggest insight from this week's episode? Let Jay know in the comments or on Twitter: @jaykimmer.
LINKS FROM TODAY'S EPISODE
DETAILED SHOW NOTES
(1:38) Charlie's quick self-introduction and overview of his work

(3:29) Jay and Charlie chat about working together to launch The Jay Kim Show

(4:41) Charlie discusses

Recession Proof Graduate

and his own experience of finding fulfilling work in an unconventional way

(6:50) Jay and Charlie swap stories of their post-graduate careers, what drove them, and what drives people in general to do what they do

(11:31) Jay and Charlie discuss the role of parents' influence in their children's careers

(14:57) Charlie describes the tactics he used to find fulfilling work after graduating during the recession

(22:33) Jay and Charlie discuss how free work can transition into paid work — for both individuals and businesses

(28:35) How Charlie learned about the importance of play

(40:09) Jay and Charlie discuss different types of play and ways to incorporate it into your life

(45:37) Jay and Charlie discuss Charlie's most recent book,

Play for a Living

(53:36) Charlie's current projects

(56:20) Jay discusses his own podcast and how it's opened doors for him
Asia's latest investing trends and on-the-ground field research delivered directly to your inbox