You've got questions about Chinese social media? Ashley's got answers.
She is a ball of energy and competency. In six months, she learned Mandarin well enough to attend university in China. After she graduated and joined the workforce, her side hustle became Alarice, a social media marketing agency in China, helping international businesses enter the Chinese market.Then she founded ChoZan, which provides resources for marketers who want to learn about and do their own social media marketing in China.
In today's episode you'll learn:
Why Ashley decided, in her teenage years, to leave her native Russia to study, work, and live in China

Why, for some companies and brands, it may be too late to enter the Chinese market

If the Chinese market is right for your business or product

About the sophistication of the online Chinese market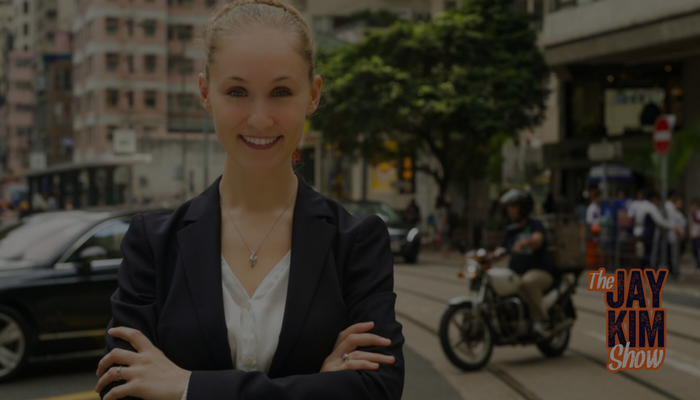 Listen to this episode on iTunes
What was your biggest insight from this week's episode? Let Jay know in the comments or on Twitter: @jaykimmer.
LINKS FROM TODAY'S EPISODE
DETAILED SHOW NOTES
(1:20) Ashley's quick introduction of herself and her work

(2:38) Ashley's entrepreneurial path — how her side hustle grew into a thriving business

(4:26) How Ashley decided to leave her native Russia to work and study in China

(9:58) How Ashley decided to quit her day job and later said no to the "wrong" clients

(13:46) Chinese social media 101 — an overview

(18:53) The Chinese market is not for everyone. Here's how to know if it's right for your business and budget

(23:56) Ashley explains why it's already too late for some businesses to enter the Chinese market

(27:40) Jay and Ashley discuss the potential for high-end, boutique businesses in China

(29:24) Ashley discusses the role of KOLs (Key Opinion Leaders) in marketing in China

(33:12) Ashley gives an overview of Chinese online shopping sites

(40:28) Ashley describes her two companies

(42:49) Ashley's current projects — growing her Ashley Talks China YouTube channel and helping Chinese companies expand into Western markets
Asia's latest investing trends and on-the-ground field research delivered directly to your inbox