Once an overlooked, impoverished immigrant kid who helped feed the family by dumpster diving, Bedros put himself on an upward trajectory by getting physically fit. That was the beginning of something huge.
Today he's CEO of the nation's fastest growing fitness franchise; he's an investor, speaker, author, and offers mastermind and coaching services. Bedros is an inspiring, straight-shooting, no-frills bundle of energy with practical and philosophical nuggets to share.
In today's episode you'll learn:
About Bedros' family's experience as immigrants from the Soviet Union to the USA at the height of the Cold War

About his evolution as a businessman

Why fitness is especially important for entrepreneurs and business owners

About his upcoming book,

Man Up: How to Cut the Bullsh*t and Dominate Your Path

The three essentials of leadership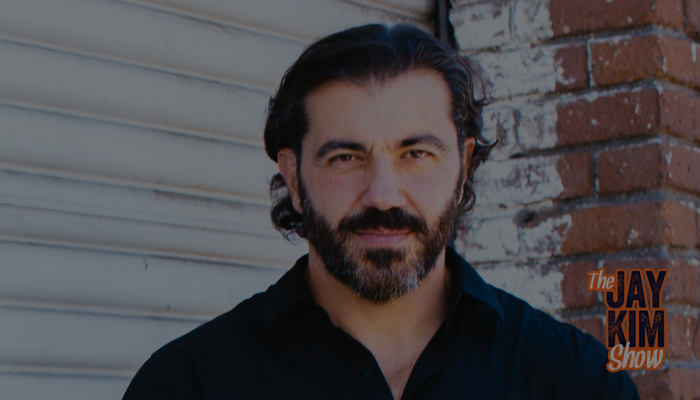 Listen to this episode on iTunes
What was your biggest insight from this week's episode? Let Jay know in the comments or on Twitter: @jaykimmer.
LINKS FROM TODAY'S EPISODE
DETAILED SHOW NOTES
(2:00) Meet Bedros — the immigrant edge and the American dream

(3:54) Bedros describes his family's struggles as impoverished immigrants to America in the early '80s

(8:13) Bedros explains why he developed an interest in personal fitness and desires to share it with others

(11:43) Jay and Bedros discuss why fitness is especially beneficial for entrepreneurs

(14:38) Bedros describes how he scaled his first gym to the Fit Body Boot Camp franchise

(18:41) How Bedros manages his businesses

(19:51) The Fit Body Boot Camp business model

(22:21) Bedros' goal to reach 100 million customers

(23:33) Bedros describes his business coaching service, mastermind group, and his book

Man Up

(25:45) Bedros shares nuggets on leadership from his book

(28:22) Bedros' thoughts on what keeps him driven and humble
Asia's latest investing trends and on-the-ground field research delivered directly to your inbox