Luke Grana sold his first business while he was still in university, but he wasn't content to stop there. After founding his fourth business, an electric vehicle charging infrastructure company, at just 24 years old, Luke solidified his status as a serial entrepreneur and exited the company three years later.
But it was on a trip to Peru that Luke uncovered his most ambitious business idea yet. While exploring the Peruvian Andes, Luke was struck by the quality of the fabrics produced by local mills and decided that his next business would disrupt the fashion retail industry.
Grana was born in 2013 on the premise that there was huge appetite for high-quality fashion essentials at low prices. Luke was able to deliver on this promise by sourcing fabrics directly from mills, cutting out the middlemen in the process, selling direct to consumers online with no retail stores, and moving his operations from Australia to Hong Kong where he could take advantage of cheap international shipping rates.
Since it's founding, Grana has grown into a global fashion brand with US sales increasing 18% month-over-month in 2016 and new US customers increasing by 570% last year driven by those hungry for high-quality fabrics in New York, San Francisco, and Los Angeles.
The future looks bright for Luke's startup as it recently received $10 million from Alibaba's Entrepreneurs Fund and is set to tackle what is traditionally one of the most difficult markets: China.
Today's episode is special as Jay gives us the inside scoop on Grana direct from the company's warehouse and operations centre in Wong Chuk Hang on Hong Kong Island.
Don't miss learning:
How to convince investors to give your startup a chance before you've even made your first sale
The importance of staying true to your original vision when building a company
What makes Hong Kong the best city in the world to grow you global fashion brand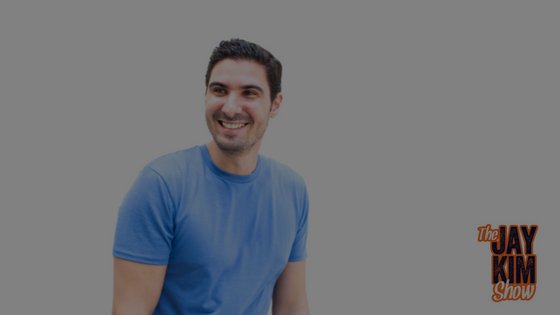 Listen to this episode on iTunes.
What was your biggest insight from this week's episode? Let Jay know in the comments or on Twitter: @jaykimmer.
Links from Today's Episode
Detailed Show Notes
(2:45) Who is Luke Grana?
(4:05) Luke takes an early interest in entrepreneurship and sells his first business while in university
(7:00) The idea for Grana is born on a trip to Peru
(7:46) Luke gets a retail job at Zara to conduct market research for his own fashion brand
(8:40) Why Luke decided to base Grana in Hong Kong and how he launched the company with 2,000 t-shirts and $200,000 of his own capital
(10:29) How Grana differs from fast-fashion brands
(12:45) On saving time and money by working directly with garment mills and keeping stock levels low
(16:09) Who is Grana's target consumer?
(18:46) How Grana's popup shops fit into the company's online-only direct-to-consumer business model
(20:59) Grana's global business culture
(22:28) On the challenges of trying to raise Grana's first round of capital
(25:55) How Luke plans to use Grana's latest round of funding from Alibaba to grow the company
(28:26) Grana's next big challenge: China
(30:02) Where Luke plans to take Grana over the next 10 years
(33:33) Luke's actionable advice for aspiring entrepreneurs
Asia's latest investing trends and on-the-ground field research delivered directly to your inbox