Andy Chan is taking the Hong Kong fintech world by storm. As co-founder of Qupital, Andy helps small- and medium-sized enterprises connect with investors to gain access to immediate funding on unpaid invoices. Qupital provides businesses with much-needed cashflow and investors with access to a new type of short-term investment, a win-win-win for all involved.
Since launching Qupital only 1 year ago, Andy and his co-founder have secured funding from both Hong Kong-based MindWorks Ventures and ecommerce juggernaut Alibaba, a first for a fintech startup in Hong Kong.
Much like his approach to growing his business, Andy wasted no time launching his entrepreneurial journey and growing as a startup founder. At Brown University Andy took art in a startup accelerator program and immediately left for Denmark following graduation to join a legal technology startup.
Today's episode is all about fintech, so if you have a burning idea for your own fintech startup, you won't want to miss Jay's conversation with Andy.
Tune in to learn:
How to adapt foreign fintech business models to the Hong Kong ecosystem
Why fintech is set to be the next major growth area within the Hong Kong startup scene
The importance of taking risks when trying to succeed as an entrepreneur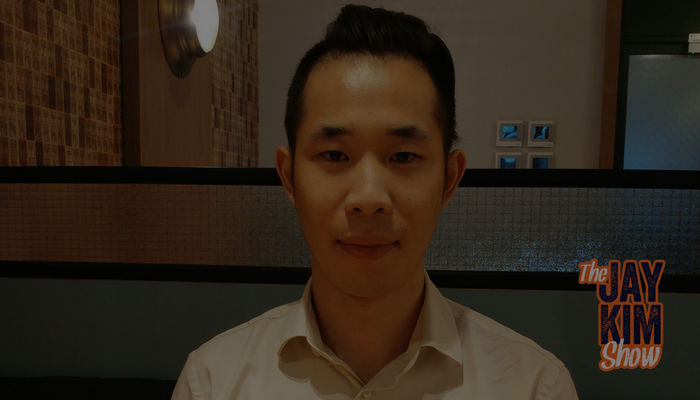 Listen to this episode on iTunes.
What was your biggest insight from this week's episode? Let Jay know in the comments or on Twitter: @jaykimmer.
Links from Today's Episode
Detailed Show Notes
(2:35) Who is Andy Chan?
(4:12) Andy's entrepreneurial journey takes him from New Zealand to America, to Denmark, and finally, to Hong Kong
(7:15) On the origins of Qupital and how far Andy and his co-founder have come in only 1 year
(10:48) Accounts receivables financing 101
(13:30) What kinds of investors use Qupital?
(14:47) How does Qupital make money?
(15:57) Mitigating risk for both sellers and funders
(18:25) On putting user experience first
(21:04) What sets Qupital apart from other fintech startups in Hong Kong
(22:40) How Andy plans to use the latest round of funding to grow Qupital
(24:28) "What does Quipital look like 10 years from now?"
(25:55) Andy's advice for anyone looking to break into the fintech space
Asia's latest investing trends and on-the-ground field research delivered directly to your inbox