If you were a Hong Kong entrepreneur in the late 2000s looking for funding, a workspace, advice, or any other kind of support to get your startup off the ground, you were basically out of luck. Fast forward 10 years and Hong Kong is ranked as one of the top global cities to launch a startup. This dramatic reversal can be attributed, in part, to the efforts of Casey Lau and his StartupsHK co-founders.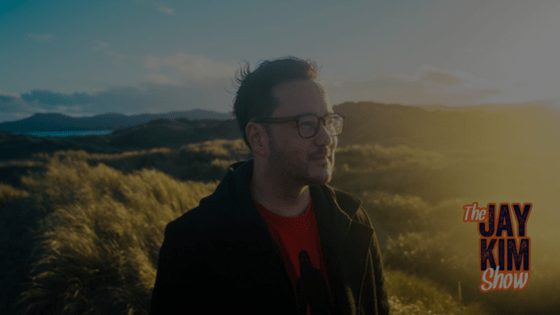 Casey has been a long-time champion of the Hong Kong startup ecosystem.
In 2009 he began hosting meetups to connect with other startup enthusiasts in the city to talk tech, entrepreneurship, and investing over coffee. These informal gatherings would eventually become StartupsHK, now Hong Kong's #1 community organization devoted to bringing awareness to Hong Kong startups and connecting all stakeholders within the startup ecosystem, from founders and advisors to regulators and investors.
So, when the people behind Web Summit, Europe's largest tech conference, wanted to bring something similar to Asia, they knew exactly who would be the best person to make it happen. Casey is the man behind this year's RISE Summit, a meeting of some of the world's largest companies, most successful startups, global media, thousands of startup founders, and eager investors.
In conversation with Jay, Casey talks about what to expect at this year's RISE conference and the gradual progression of Hong Kong's startup ecosystem.
Listen in to learn:
How founders can help the Hong Kong startup ecosystem thrive
Why you can't afford to miss RISE if you're a tech startup or investor
What makes Hong Kong the perfect place to launch a global enterprise
Listen to this episode on iTunes.
What was your biggest insight from this week's episode? Let Jay know in the comments or on Twitter: @jaykimmer.
Links from Today's Episode
Detailed Show Notes
(3:11) How StartupsHK grew from 5 people in a coffee shop to the #1 source for news, insights, and opinions on the startup ecosystem in Hong Kong
(7:58) What keeps Casey busy outside of StartupsHK
(8:57) On Casey's early web 1.0 startup prior to StartupsHK
(12:03) How StartupsHK gives back to the Hong Kong startup community
(15:48) On the rise of co-working spaces and how they've slowly changed the face of the Hong Kong startup scene
(19:13) Is Hong Kong really a good place to build a company?
(26:02) Casey's top startup spots and people in Hong Kong
(29:47) What to except at this year's RISE conference, Asia's largest technology conference
(34:21) How RISE is using technology to transform the conference experience
(36:00) On bringing more entrepreneurial podcasts to Hong Kong, including Casey's very own RISE Cast
(40:09) Casey's advice for aspiring startup founders: tell your story
(43:46) On growing personally and professionally in 2017
Asia's latest investing trends and on-the-ground field research delivered directly to your inbox