When Phil Yu first started blogging 16 years ago, he had no idea that his online ramblings would lead to a full-time career. Angry Asian Man was initially conceived as a way for Phil to share links and quick thoughts with his friends online, but Phil's blog started gaining serious traction when he began blogging about issues impacting the Asian community in America.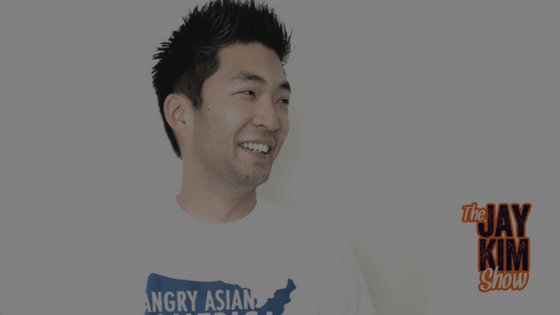 Growing up in a segment of the population that is often misrepresented or ignored by the mainstream American media, Phil found success by tackling difficult topics.
Angry Asian Man is now the longest-running and most popular independent blog devoted to Asian-American issues. Phil's blog has won numerous awards and is even required reading for some college courses in Asian-American studies. However, creating content on a consistent basis for over a decade hasn't been easy, and Phil has faced his fair share of challenges.
While Phil's fans may know him as Angry Asian Man, he's nothing but cool, calm, and full of insights for his fellow content creators in this week's episode.
Listen in to learn:
How to create content consistently when first starting out as a blogger (or any other type of creator)
The importance of giving a voice to the Asian-American community
How to deal with parents who may not agree with the path you've chosen in life
Listen to this episode on iTunes.
What was your biggest insight from this week's episode? Let Jay know in the comments or on Twitter: @jaykimmer.
Links from Today's Episode
Detailed Show Notes
(1:58) Phil Yu: An introduction
(3:01) The humble beginnings of Phil's Angry Asian Man blog
(7:59) Why setting your expectations low can make it easier to create content consistently
(10:03) A racist marketing campaign helps to launch Phil's blog to the masses
(15:01) How growing up in a traditional Asian-American immigrant family influenced Phil's decision to pursue an unconventional career path
(19:07) Phil's success finally reaches his parents
(21:28) On the origins of Phil's new podcast, They Call Us Bruce
(26:32) Phil's goals for Angry Asian Man in 2017
Asia's latest investing trends and on-the-ground field research delivered directly to your inbox