Josh Steimle is a social media influencer, expert content marketer, profuse freelance writer, and the founder and CEO of MWI, a full-service digital marketing agency with offices in the USA, Hong Kong, and China.
Josh's entrepreneurial journey started early when, as a teenager, he started selling skateboarding gear out of the trunk of his car. Through his early business experience, Josh learned the ins and outs of sales, marketing, and providing value to others.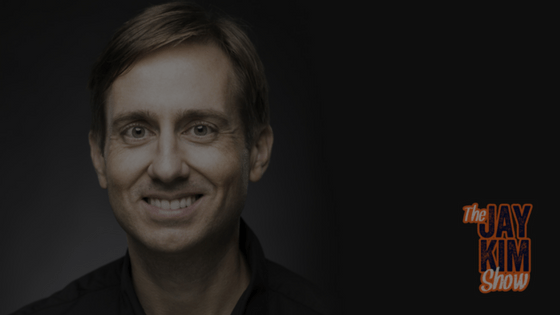 After university Josh found himself working for a dot com company in a role that was far removed from where he wanted to be: running a business of his own. He wound up quitting his job as a web designer and in the process turned down hundreds of thousands of dollars worth of stock after the business was sold to Adobe.
Not one to dwell on what could have been, Josh forged ahead with his dream and founded MWI, a digital marketing agency that has since grown to three offices across two continents. He attributes much of MWI's growth to his accidental success as an influencer who now writes for big-name publications such as Forbes, Time magazine, Mashable, TechCrunch, and Entrepreneur magazine among others.
Don't risk missing this week's episode or you won't learn:
What makes digital marketing so different from traditional marketing
How to become an influencer in a world of infinite noise
Why there are no shortcuts to getting noticed online
 Listen to this episode on iTunes.
Want to continue the conversation? Tweet Jay at @jaykimmer.
Links from Today's Episode
Detailed Show Notes
(4:11) Josh's early and accidental introduction to entrepreneurship
(10:24) On dealing with the decision to turn down a significant windfall to start his own company
(13:25) How adopting a child led Josh to Hong Kong
(17:16) On MWI, Josh's full-service digital marketing agency, and how it serves its clients
(19:11) A sampling of the clients MWI works with
(23:23) The challenge of digital marketing for large corporations accustomed to traditional marketing
(29:20) How Josh used his blog to become an influencer and grow MWI
(34:27) Why there are no short cuts to becoming a trusted influencer
(37:38) Josh's parting advice for aspiring entrepreneurs: "don't get lazy"
Asia's latest investing trends and on-the-ground field research delivered directly to your inbox