Patrick Lee may be best known for the movie review aggregator he helped create, Rotten Tomatoes, which now ranks in the top 1000 most viewed sites globally. But Patrick's startup experience doesn't stop there. He's also responsible for bringing online dating to China, creating a social network for celebrities to connect with fans, and designing interactive websites for the entertainment industry.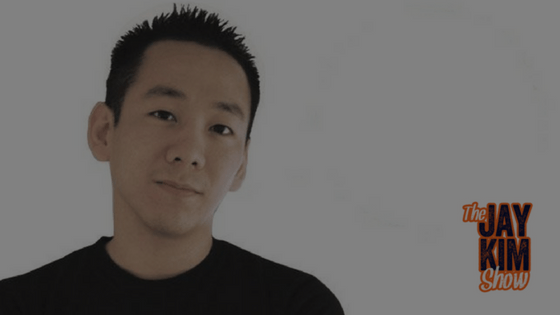 Today, Patrick is busy with his sixth startup, Hobo Labs, a San Francisco-based gaming company that develops social games for mobile.
Despite taking 10 years to finish his 4-year college degree because he was too busy creating companies on the side, Patrick still advocates for the value of higher education. So, join Jay in conversation with Patrick and also uncover:
How Rotten Tomatoes went from side hustle to the world's most trusted movie review site
Why even a seasoned serial startup founder like Patrick sees an end to his entrepreneurial ways
The importance of having a support network outside of the startup world
 Listen to this episode on iTunes.
Want to continue the conversation? Tweet Jay at @jaykimmer.
Links from Today's Episode
Detailed Show Notes
(1:48) The many startups of Partick Lee
(3:08) How Patrick was drawn into the world of entrepreneurship
(6:48) Why it took Patrick 10 years to finish a 4-year college degree
(9:16) On the value of a college education
(10:46) On the origins of Rotten Tomatoes
(15:31) The growth of Rotten Tomatoes from a small side project to a trusted industry source
(16:40) How Rotten Tomatoes got its name
(17:24) On raising capital for Rotten Tomatoes
(19:17) A financial crash and a terrorist attack affect the sale of Rotten Tomatoes
(21:52) Patrick moves to Asia and tries to bring online dating to China
(26:29) How Patrick got involved in a mockumentary about a fake boy band
(32:03) Why Patrick decided to move back to San Francisco after almost a decade in Asia
(36:19) On leaving a legacy and knowing when to call it quits as a serial entrepreneur
(38:18) Patrick's parting advice for startup founders and aspiring entrepreneurs
Asia's latest investing trends and on-the-ground field research delivered directly to your inbox