Hal Elrod's story is nothing short of incredible. After discovering a penchant for sales at an early age, Hal's entrepreneurial ambitions were almost extinguished when he was hit by a drunk driver at 70 mph while driving home from a sales conference at the young age of 20.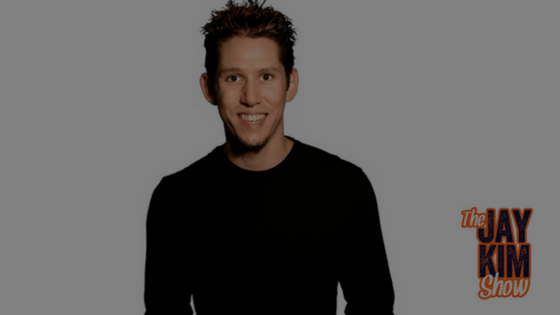 Found clinically dead at the scene, Hal survived, and after 6 days in a coma, he experienced one of the fastest recoveries his doctors had ever seen—a feat he attributes to his positive outlook despite being told he would never walk again.
After suffering another setback during the 2008 financial crisis, Hal set out to discover the secret traits and habits of the world's most successful people. The result is his bestselling book The Miracle Morning, a guide to getting the most out of every single day in as little as 6 extra minutes.
Thousands of people now swear by Hal's SAVERS approach, including Jay, so listen in to hear how you can transform your life one morning at a time.
Enjoy today's inspiring episode, and discover:
How Hal defied all expectations and came back from the dead to thrive

The simple 6-step process guaranteed to transform your life

One simple rule that will help you live a more positive life, regardless of your situation
Jay would love to hear your questions and comments; tweet them to @jaykimmer.
Links from Today's Episode
Detailed Show Notes
(1:50) Get to know Hal Elrod

(4:05) Hal's early success as a kitchen knife salesman…

(5:12) …followed by his most challenging adversity

(7:30) On using the Five-Minute Rule to harness the power of positivity

(9:49) The financial crisis of 2008 deals Hal another blow, but also reveals the power of the miracle morning

(12:40) Jay uncovers his own miracle morning

(15:12) A detailed look at how Hal's SAVERS system can help you reach your full potential

(24:51) Hal's tips for anyone struggling to get into meditation

(27:02) On learning to love the life you have right now

(31:41) Hal's challenge to everyone who tuned in
Asia's latest investing trends and on-the-ground field research delivered directly to your inbox