Despite having a law degree, James Giancotti hasn't practiced law a day in his life. Instead of becoming a lawyer like most of his Melbourne law school classmates, James decided to follow the money to Hong Kong and began working as a consultant for the likes of JP Morgan and Goldman Sachs.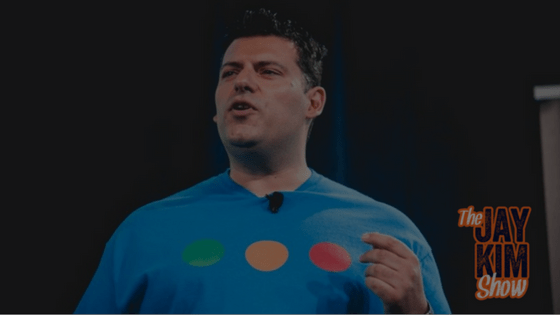 After working for several years in the financial centre of Asia, James began investing in startups and discovered an opportunity to apply his knowledge of public equity research to the startup world.
The result was Oddup, an unbiased research platform that analyses and ranks startups much like how equity research analysts rate and publish recommendations for publicly-listed companies. Oddup gives "buy, sell, or hold" recommendations for a growing number of startups across Asia and is set to disrupt the way that both investors and startups lend and acquire capital.
But James's path from law to entrepreneurship wasn't an overnight success, and in this week's episode, James talks to Jay about some of the lessons he's learned along the way, including how he recently managed to secure $6-million in series A funding for Oddup.
Tune in to this week's episode to learn:
How to increase the odds of finding your startup on Oddup
Why you should be selective when accepting money from investors
What it means to harness the power of criticism
The importance of being healthy, both physically and mentally, for startup founders
Listen to this episode on iTunes.
What was your biggest insight from this week's episode? Let Jay know on Twitter: @jaykimmer.
Links from Today's Episode
Detailed Show Notes
(2:57) James's long and winding journey from law to entrepreneurship eventually leads him to Hong Kong and Oddup
(5:59) How James adapted publicly-listed equities research for the startup ecosystem
(9:41) On how Oddup helps both investors and startups benefit from an unbiased, transparent approach to startup investing
(11:21) Oddup's global reach
(13:16) How Oddup decides which startups to rate
(15:34) An inside look at Oddup's research process
(20:59) On the ethics of rating startups and how Oddup tries to remain unbiased
(24:06) How Oddup determines its "buy, hold, and sell" recommendations and what each one means for investors
(28:19) Oddup doesn't just rate startups, they rate investors too
(30:00) On partnering with Thompson Reuters to get Oddup's data to a larger audience
(31:40) How you can access Oddup's data for free right now
(33:46) James shares his experience raising funds for his own startup
(37:35) "If you're raising to survive, you're already out of time"
(38:14) How James plans to grow Oddup in 2017
(40:46) What will Oddup look like in five to ten years?
(43:14) How Oddup got its name
(45:12) James parts with one last piece of advice for aspiring entrepreneurs: use criticism to your advantage
Don't miss a thing. Hot Asian investing news and tips delivered to your inbox.